Symetrics Team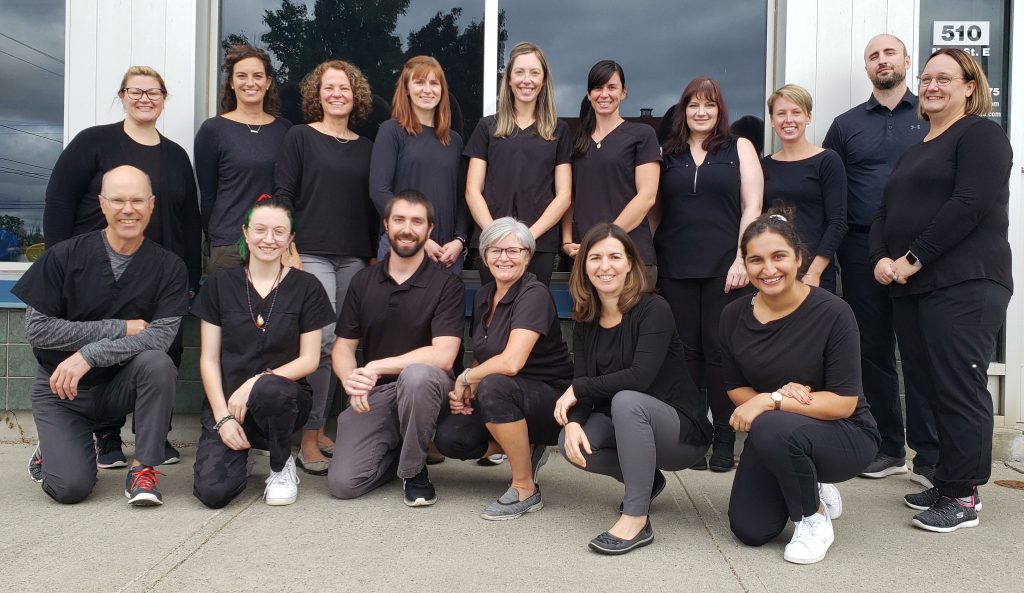 Physiotherapists
Danielle Cousineau B.ScPT., F.C.A.M.P.T., M.C. P.A.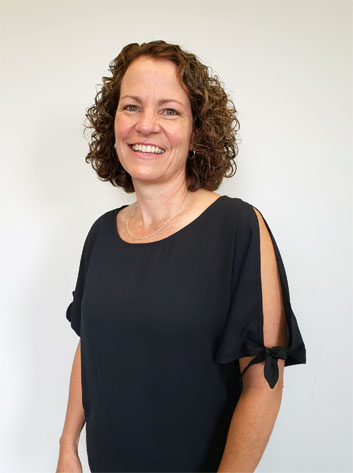 Danielle has been a proud owner of SYMETRICS since 2000. She brings much enthusiasm and experience to the clinic as she truly cares for her patients and her staff.
Danielle graduated from the University of Ottawa with a Bachelor of Science in Physiotherapy in 1992. She quickly developed an interest in manual therapy when she worked at the North Bay General Hospital from 1992-1996. She then joined the Physiotherapy North team in 1996 and helped in the transition of the clinic to what SYMETRICS has become.
Danielle became a Fellow of the Canadian Academy of Manipulative Physiotherapy in 2000 and taught manual therapy courses for a few years. She then started to take courses in vestibular rehabilitation and successfully completed a 6-day intense and evidence-based competency course in Vestibular Rehabilitation in Atlanta Georgia in 2015.
Danielle serves as a mentor to her staff and physiotherapy students as she continues to grow the clinic into an amazing multi-disciplinary facility where patients continue to come for good quality care.
In her spare time, Danielle likes to keep herself in shape with mostly outdoor activities: she enjoys hiking, swimming, golfing, jogging and curling. Danielle enjoys quality time with her 2 adult children Nicolas and Sophie and loves to travel all over the world with her husband Paul. (She also loves wine and chocolate!!)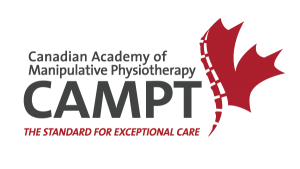 Ashley Grube, PT MSc (PT), Hon. BA (Kin)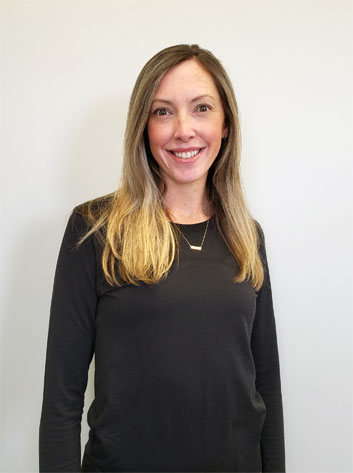 Ashley obtained an Honours Bachelor of Arts degree in Kinesiology. Her passion and desire for healthy living and helping people motivated her to complete a Master of Science degree in Physical Therapy, both degrees from The University of Western Ontario.Ashley continues to further her education and complete post graduate courses in a variety of fields. Most recently she successfully completed Introductory and Advanced Vestibular Rehabilitation training, learning to assess and treat a variety of vestibular conditions. In addition, she has completed several courses in Complete Concussion Management, learning how to provide thorough post-concussion assessments and create a treatment program to address a person's deficits after an injury.
For the past several years, Ashley has also completed courses in Manual and Manipulative Therapy offered by the Orthopedic Division of the Canadian Physiotherapy Association. She is also certified in Functional Dry Needling. Her commitment to helping others has encouraged her to complete courses treating females with pregnancy and pelvic girdle pain.In 2012, Ashley became a published author in the Journal of Pediatric Physical Therapy. Her research paper is entitled 'Medical and Surgical Procedures Experienced by Children with Cerebral Palsy' and she was awarded the Jeanne Hughes award for Best Manuscript Published by Individuals Studying in an Educational Program.
Ashley has also taught courses as a part time instructor for Canadore College's Occupational Therapist and Physiotherapist Assistant program.Outside of the clinic, Ashley spends time with her husband and young family enjoying the outdoors and all that North Bay has to offer.

Cheryl Alderdice PT MSc(PT), FCAMPT, CIDN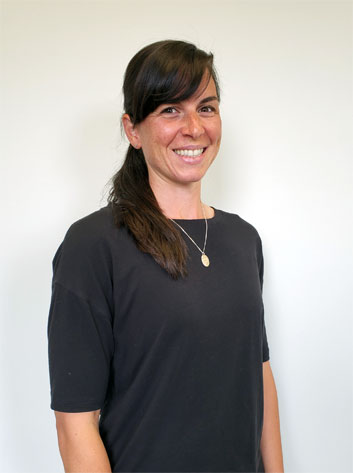 Cheryl completed her Bachelor of Science with an Honours Specialization in Kinesiology from the University of Western Ontario in 2008 followed by a Master's of Science in Physiotherapy from the University of Alberta in 2011. Upon completion of her physiotherapy studies, Cheryl has taken numerous post-graduate courses in manual therapy, acupuncture, vestibular rehabilitation, and concussion management. In 2016, Cheryl became a Fellow with the Canadian Academy of Manipulative Physiotherapists of Canada (FCAMPT) which involved completing extensive post-graduate education in hands-on manipulative therapy that has met international standards of care. In addition, Cheryl has completed training in Integrated Dry Needling (CIDN).
Cheryl is committed to helping her clients improve their overall health and well-being. Her practice involves treating the body as a whole and believes that regardless of the client's condition or issue, there is always some kind of movement for everyone. To achieve this, her approach involves a combination of manual therapy, education, exercise, acupuncture, and dry needling. Outside of direct client care, she is a mentor for physiotherapists pursuing further manual training through the Orthopaedic Division as well as a Clinical Supervisor for those undergoing their Master's in Physiotherapy.
Cheryl aims to live a healthy active lifestyle and more passionately loves to get outdoors doing a variety of activities all year round such as trail running, mountain biking, camping, and cross country skiing. In addition, she enjoys spending time at family cottages, practicing yoga and meditation, reading, and exploring with her husband her and dog, Garnet.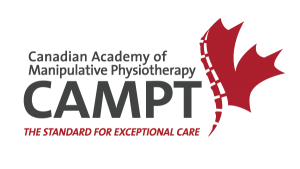 Christopher Sheremeta PT MSc(PT), BSc, BA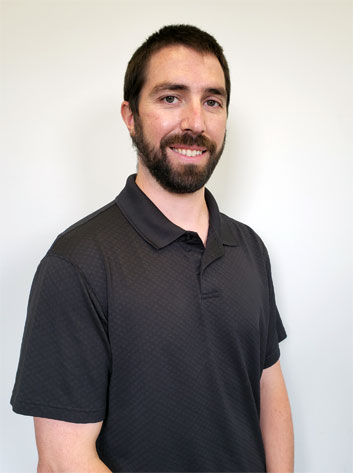 Chris was born and raised in North Bay. After completing his undergraduate degree in Health Sciences at the University of Ottawa, he continued on to Kingston where he graduated from the Masters of Science in Physical Therapy at Queen's University in 2015. Chris has also completed courses in Manual Therapy (level 3 upper and lower), advanced vestibular rehabilitation, Shift Concussion certification, Soft Tissue Release, and Lyn Watson Shoulder course level 1. He will soon be taking part in a Functional Dry Needling course through Acupuncture Canada.
Chris uses a combination of manual therapy, soft tissue techniques, exercise prescription and education in order to help his clients return to sport, work, recreational or daily activates. As a manual therapist, Chris is qualified to treat musculoskeletal conditions in people of all ages and is very passionate and dedicated when working with his clients to achieve their goals.
Recreationally, he spends his time playing many different sports including hockey, flag football, ultimate Frisbee and golf. He can often be found enjoying the outdoors with his family, friends and dog.
Ali Prevost, Pelvic Health Physiotherapist, PT MSC (PT)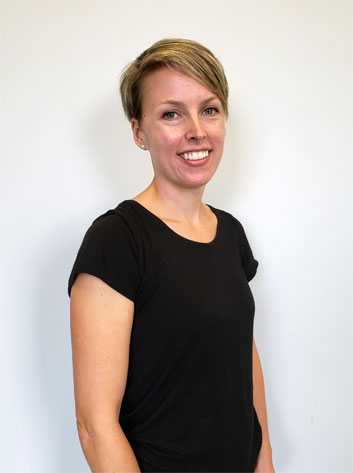 Ali holds a Master's degree in Physiotherapy from McMaster University. She has further educated herself in acupuncture, pain science, and a variety of hands on and exercise techniques. While she treats aches and pains from head to toe, she has developed a passion for pelvic physiotherapy, working with women and men to help resolve concerns in relation to their bladder and bowels and to help improve and manage pelvic pain. She has more recently developed an interest and has trained to work with children with pelvic concerns, including pain, bowel and bladder dysfunctions and bedwetting.
Ali lives with her husband, two young sons, and springer spaniel. She enjoys spending her time hiking, skiing, biking and camping. As someone who relocated from Southern Ontario not too long ago, she finds herself continually in awe of her surroundings here in North Bay- the lakes, the forests, and the community.
Marie-Josée Forget, PT, MCPA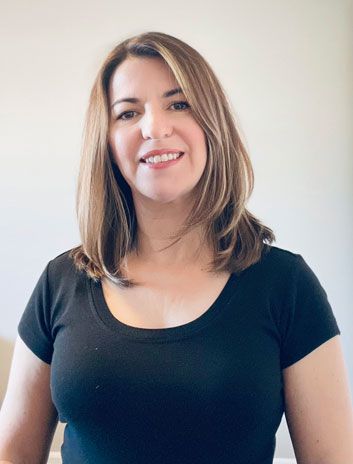 With over 20 years of clinical experience in pelvic health, MJ is a much sought-after physiotherapist for the treatment of incontinence, pelvic pain and pregnancy- related pelvic girdle pain. A graduate of the University of Ottawa's Bachelor of Science in Physiotherapy program (1995), MJ began her post-graduate studies in pelvic health in 1997, pursuing courses in Canada, US and in Europe. She attends yearly international conferences to stay up to date on the research regarding urology, gynecology and pelvic health. MJ is an avid traveller and can't wait to get back on a plane post-Covid!
A pioneer in this field, MJ was the first pelvic health physiotherapist to bring this much needed service to Northern Ontario. She is fully bilingual and treats pelvic health issues for all genders.
MJ was honoured when asked to join Pelvic Health Solutions as an Associate Instructor in 2011 and has been teaching pelvic health courses to physiotherapists, doctors and nurse practitioners ever since!
She is involved in mentoring clinicians and medical students from the Northern Ontario School of Medicine and provides continuing education for physicians, nurse practitioners and other allied health professionals. MJ has spoken at many conferences, both in Canada and in the US, on the topic of Pelvic Health.
MJ has co-authored two published research papers looking at the link between low back pain and pelvic floor disorders. https://pubmed.ncbi.nlm.nih.gov/29268147/ and https://pubmed.ncbi.nlm.nih.gov/31504926/
MJ has been drawing anatomy since her University days and has developed an anatomical model of the pelvic floor muscles which is sold internationally to health professionals. You can find her models on www.totalpelvichealth.ca
MJ was born and raised in Sudbury but has called North Bay her home for the last 24 years. She is a proud mother of 2 kids, and, in her free time, you will find MJ attending pelvic health conferences, teaching, doing yoga, reading, drawing, cuddling with her dog and making lots of pelvic models!
MJ is a member of International Continence Society, International Pelvic Pain Society, International Urogynecological Association and the Women's Health Division of the Canadian Physiotherapy Association.
Website: www.mjforgetpt.ca
Twitter: @gatewaypt
Instagram: mj.forget
Jody Luesby, PT, BSc(Kin), MCPA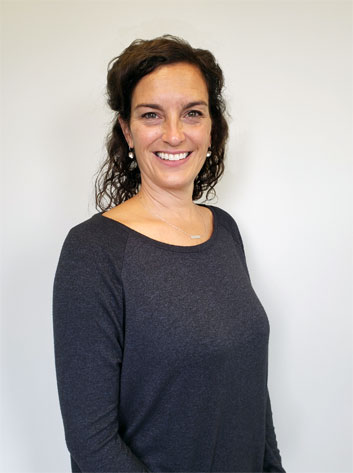 Physiotherapist, Trigger Point Dry Needling,
Jody grew up in North Bay, a graduate of Ecole Secondaire Algonquin. She received her undergraduate degree in Kinesiology from Laurentian University in 1999 and her Bachelor of Science in Physiotherapy from the University of Ottawa in 2003.
Over the last 17 years of her physiotherapy career, she has pursued many post-graduate courses in manual therapy, McKenzie and Mulligan therapy as well as acupuncture. She has also completed 3 levels of the Trigger Point Dry Needling course. Patient education and exercise prescription is equally as important as each person is ultimately the best healer of their own body.
She has volunteered her physiotherapy services in the community for various events like volleyball and basketball tournaments.
Jody believes that everyone is different in how they respond to therapy therefore it is important to customize each treatment program to the unique individual. Her experience has allowed her to remain patient focused in order to help each person reach their therapy goals.
Outside of work she enjoys Yoga, cross country skiing, volleyball and spending time outdoors with her family.
Yashna Lakhani, DPT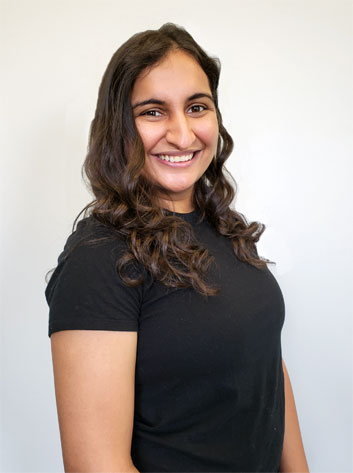 Yashna recently graduated from Columbia University with her Doctorate of Physical Therapy (DPT). She is currently working in the SYMETRICS gym as a physical therapy assistant while awaiting accreditation of her license by the physiotherapy college. Yashna specialized in neurological physical therapy and primarily works with patients that have undergone neurological stress such as post-stroke, Parkinson's disease, Multiple Sclerosis, etc. She is currently developing a specialized neurological program that will soon be implemented at SYMETRICS .
Outside of work, she likes reading mystery books, traveling, playing board games and exploring new parts of the city with her Boston Terrier. She is an outgoing person that loves getting to know new people and she is so excited that she recently joined the SYMETRICS family!
Nicole Conlin, PT
Nicole is a registered Physiotherapy Resident who recently completed her Master of Science in Physiotherapy from McMaster University. She is originally from Sudbury, Ontario where she completed her undergraduate degree in Biomedical Biology.
Nicole has an interest in treating musculoskeletal conditions for all ages and hopes to continue with education opportunities to expand her practice to include treatments for concussion and treatment involving acupuncture. Nicole uses a variety of techniques such as manual therapy, soft tissue release, exercise and education to help her patients return to being independent with their daily activities.
Outside of work, Nicole enjoys spending time with her family and friends, playing basketball, exploring the outdoors with her dog or playing the piano.
Chiropractors
Dr. David Chambers DC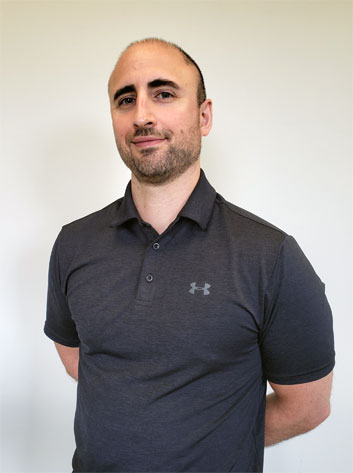 David received his Kinesiology degree from Brock in 2008 and his Doctorate of Chiropractic in 2012 from D'Youville College. He has been in practice for 8 years with 6 of those being at SYMETRICS.
Dave has taken a variety of courses including soft tissue techniques- Active Release Therapy and Graston. He completed the McMaster Contemporary Medical Acupuncture Course as well as the Complete Concussion Management course for CCMI.
Dave uses a variety of techniques to treat many different injuries such as chiropractic manipulation, soft tissue release, electro-acupuncture and physio modalities. He is also part of the concussion management team at SYMETRICS.
Dave loves the outdoors, and he plays a variety of sports in North Bay including Ultimate Frisbee, Soccer and Volleyball among others. He enjoys being social and meeting people in the community.
Naturopaths
Dr. Jessica Petrusma, ND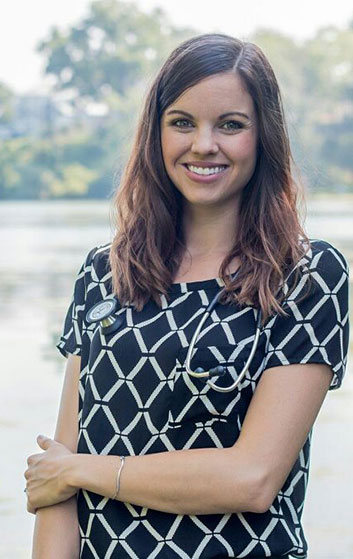 Listening to my patients' stories and working with them to find the most appropriate and realistic treatment is extremely rewarding. Together we'll develop a unique plan tailored to your experience to help you start a new journey of healing, resulting in a lifetime of optimal health.
Dr. Jessica Petrusma, ND. is a positive, compassionate, detail-oriented Naturopathic Doctor with eight years of postsecondary education. Jessica began her studies with an interest in medicine and a desire to impact patients' lives long term. She completed a double major Bachelor of Science in Biology & Psychology and graduated summa cum laude from McMaster University. She worked as a teaching assistant, researcher and leadership developer at McMaster while completing her studies. During her last year, Jessica was diagnosed with Hashimoto's thyroid disease and family members with celiac disease and rheumatoid arthritis so she became very interested in autoimmune conditions.
Jessica spent the next four years studying at the Canadian College of Naturopathic Medicine in Toronto. During her internship she treated patients at the Robert Schad Naturopathic Clinic; the largest naturopathic clinic in North America. She also spent this year at Brampton Civic Hospital, completed additional shifts at the Sherbourne HIV Centre and did an externship studying under a founding Naturopathic Doctor.
Dr. Jessica Petrusma, ND focuses on prevention, individualization and education. She is interested in treating hormonal and endocrine concerns along with digestion, mood and sleep. She works to maintain a practice that is evidence-based and integrative. She will consider all aspects of health; mental, physical, emotional and spiritual. You can expect her to gather a thorough health history, offer non-judgemental compassionate support and develop an individualized treatment plan based on what is realistic for you.
Jessica grew up in North Bay, which led to her love of being outdoors and by the water. When not practicing medicine, you can find her hiking with her husband and newborn baby girl, trying new recipes, or spending quality time playing board games with friends and family.
Dr. Jessica Petrusma is a member of the Canadian Association of Naturopathic Doctors, Ontario Association of Naturopathic Doctors, and is registered with the College of Naturopaths of Ontario.
Massage Therapists
Deborah Gurash, RMT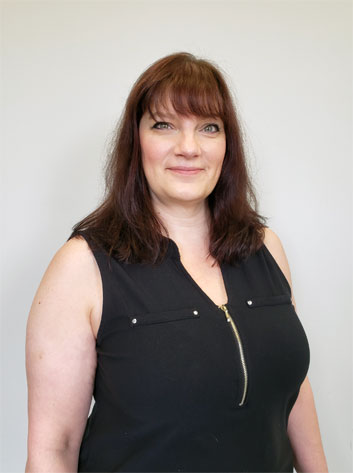 Deborah is an alumna of the Canadian College of Massage & Hydrotherapy, with over 20 years experience as a Registered Massage Therapist. She holds certifications in Pregnancy Massage, Labour
Support, Interferential Current Therapy, Therapeutic Ultrasound, Hot Stone Massage. She is also a Certified Reiki Practitioner, Infant Massage Instructor, and Pilates instructor.
Deborah has written and taught workshops in Meditation, Infant Massage, Couples Massage, and Natural Pain Relief Techniques. With years of experience working with pre-surgical conditioning, post-surgical rehabilitation, headaches/migraines, sciatic pain patterns, motor vehicle accident victims, post-concussive syndrome, pregnancy, sports teams, professional athletes, and patients of all ages, Deborah can help you regain and retain your best health.

Deborah is dedicated to helping her patients achieve optimal health and well-being through massage therapy, personalized remedial exercise programs, energy healing, and self-care techniques. A student of
Holistic Nutrition, Deborah incorporates nutrition and supplementation suggestions designed for your specific needs.

Deborah looks forward to the opportunity to work with you, healing mind, body and spirit.
Physiotherapy Assistants
Carly Culin OTA/PTA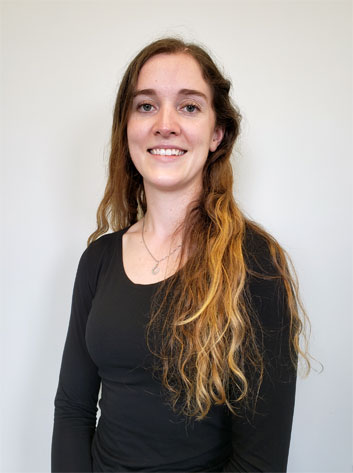 Carly graduated from the Canadore College Occupational Therapist/Physiotherapist Assistant Program in 2016.
Since graduating, Carly has obtained her Level 1 and Level 2 (Advanced) Neuro-Proprioceptive Taping certifications through BSN Medical. She is also a Facilitator for the Stand Up! Program- a falls prevention program for seniors.
Outside of work, Carly can be found working with her horses or dogs, and can usually be found outdoors, playing volleyball, or spending time with family and friends.
Meghan Spencer PTA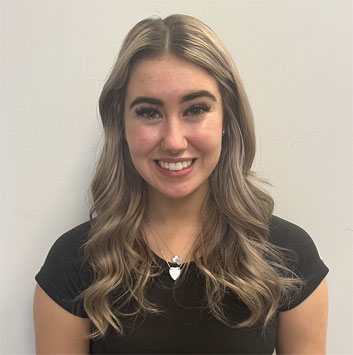 Office Support Team
Katie Scott, Office Manager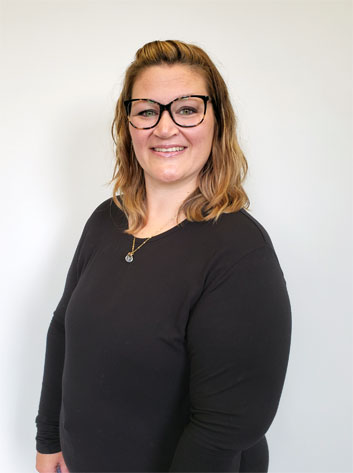 Katie has 20 years experience in customer service/reception. A graduate of Sheridan Colleges' Esthetician program in 2004, she has been an esthetician for over 17 years. For 2 of those years she taught esthetics.
In 2020 Katie graduated from a Medical Office Administrator program. Immediately after, she joined the SYMETRICS team as the Office Manager.
Katie was born and raised in North Bay. After living down south for a number of years she returned in 2016 with her family. In her free time, she enjoys spending time with her family, camping, working on craft projects and baking.
Rachel Matkin, Receptionist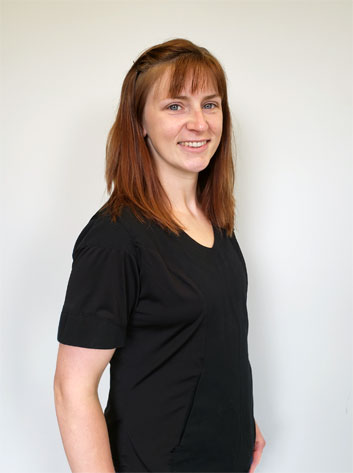 Rachel moved to North Bay to attend Canadore Colleges' Recreation and Leisure Services program and the Strength and Sport Conditioning program. She worked for the Panthers Athletic Council for one year and was part of the Powerlifting team for 2 years.
At a school placement, she started coaching with the Vision Volleyball club and is now in her 9th season with the club. She has also done a few seasons as a volleyball referee.
Rachel is coming to us from Gateway Physiotherapy where she has helped out in the gym facility off and on over the last 8 years and as a Physiotherapist Aide and Office Administrator since July of 2020.
Rachel is currently working towards her certification as a Postnatal Fitness Specialist, and is excited to continue furthering her education in the field of health and fitness over the next few years.
She is looking forward to growing and learning at SYMETRICS and to being a part of the team.
Mel Fetterly, Receptionist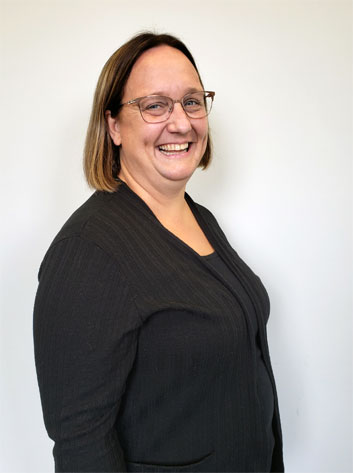 Mel has years of experience in a reception/administrator/customer service role. Having spent the past 6 years in an administrative and supervisory based position. She is a hard worker who loves new challenges.
Mel is very family oriented and enjoys quality time spent with them. In her spare time she loves to read, and take her puppy on long walks.
Julie Jonescu, Receptionist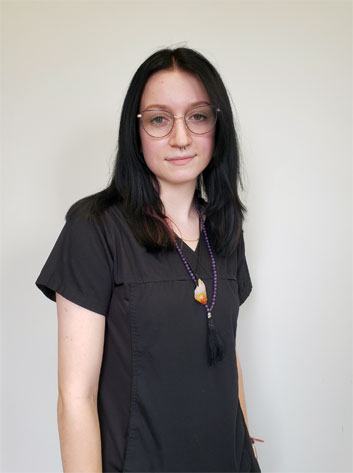 Julie Jonescu is one of the receptionists here at SYMETRICS. She previously worked at Gateway Physiotherapy beginning in 2017. She is currently a student at Nipissing University, taking Gender Equality and Social Justice.

When she is not working or at school, she coaches skiing at Laurentian Ski Hill and Antoine Mountain. She started ski teaching in 2016 and coaching in 2017.

Her favourite time of year is Halloween, as she also likes to dabble in special effects makeup.
MJ Labrecque, Receptionist