Jody Luesby RPT
Jody Luesby, PT, BSc(Kin), MCPA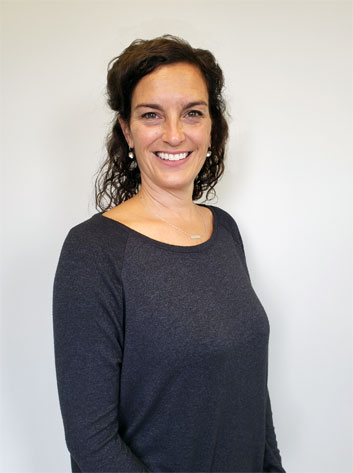 Physiotherapist, Trigger Point Dry Needling,
Jody grew up in North Bay, a graduate of Ecole Secondaire Algonquin. She received her undergraduate degree in Kinesiology from Laurentian University in 1999 and her Bachelor of Science in Physiotherapy from the University of Ottawa in 2003.
Over the last 17 years of her physiotherapy career, she has pursued many post-graduate courses in manual therapy, McKenzie and Mulligan therapy as well as acupuncture. She has also completed 3 levels of the Trigger Point Dry Needling course. Patient education and exercise prescription is equally as important as each person is ultimately the best healer of their own body.
She has volunteered her physiotherapy services in the community for various events like volleyball and basketball tournaments.
Jody believes that everyone is different in how they respond to therapy therefore it is important to customize each treatment program to the unique individual. Her experience has allowed her to remain patient focused in order to help each person reach their therapy goals.
Outside of work she enjoys Yoga, cross country skiing, volleyball and spending time outdoors with her family.