Danielle Cousineau RPT
Danielle Cousineau B.ScPT., F.C.A.M.P.T., M.C. P.A.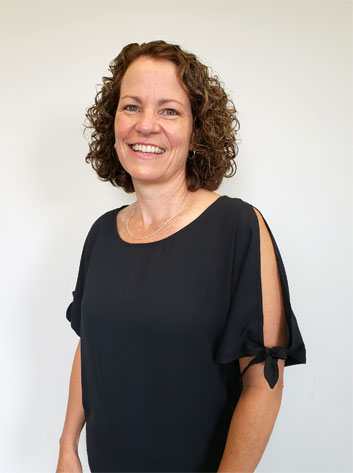 Danielle has been a proud owner of SYMETRICS since 2000. She brings much enthusiasm and experience to the clinic as she truly cares for her patients and her staff.
Danielle graduated from the University of Ottawa with a Bachelor of Science in Physiotherapy in 1992. She quickly developed an interest in manual therapy when she worked at the North Bay General Hospital from 1992-1996. She then joined the Physiotherapy North team in 1996 and helped in the transition of the clinic to what SYMETRICS has become.
Danielle became a Fellow of the Canadian Academy of Manipulative Physiotherapy in 2000 and taught manual therapy courses for a few years. She then started to take courses in vestibular rehabilitation and successfully completed a 6-day intense and evidence-based competency course in Vestibular Rehabilitation in Atlanta Georgia in 2015.
Danielle serves as a mentor to her staff and physiotherapy students as she continues to grow the clinic into an amazing multi-disciplinary facility where patients continue to come for good quality care.
In her spare time, Danielle likes to keep herself in shape with mostly outdoor activities: she enjoys hiking, swimming, golfing, jogging and curling. Danielle enjoys quality time with her 2 adult children Nicolas and Sophie and loves to travel all over the world with her husband Paul. (She also loves wine and chocolate!!)