Deborah Gurash, RMT
Deborah Gurash, RMT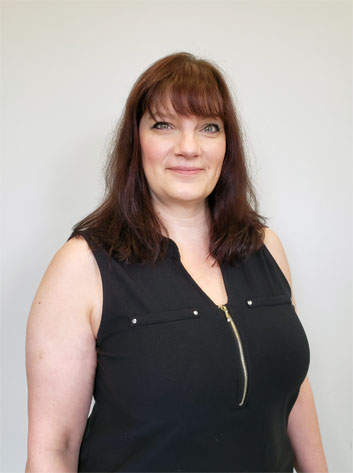 Deborah is an alumna of the Canadian College of Massage & Hydrotherapy, with over 20 years experience as a Registered Massage Therapist. She holds certifications in Pregnancy Massage, Labour
Support, Interferential Current Therapy, Therapeutic Ultrasound, Hot Stone Massage. She is also a Certified Reiki Practitioner, Infant Massage Instructor, and Pilates instructor.
Deborah has written and taught workshops in Meditation, Infant Massage, Couples Massage, and Natural Pain Relief Techniques. With years of experience working with pre-surgical conditioning, post-surgical rehabilitation, headaches/migraines, sciatic pain patterns, motor vehicle accident victims, post-concussive syndrome, pregnancy, sports teams, professional athletes, and patients of all ages, Deborah can help you regain and retain your best health.

Deborah is dedicated to helping her patients achieve optimal health and well-being through massage therapy, personalized remedial exercise programs, energy healing, and self-care techniques. A student of
Holistic Nutrition, Deborah incorporates nutrition and supplementation suggestions designed for your specific needs.

Deborah looks forward to the opportunity to work with you, healing mind, body and spirit.